Our customer, IPSEN is a global biopharmaceutical group dedicated to improving lives and health outcomes through innovative medicines in Oncology, Neuroscience and Rare Disease. Its turnover was over 2.6 billion Euro in 2020 and the company is also listed on the stock exchange. The company develops and sells medications along with consumer healthcare products in over 110 countries while being commercially present in 35 countries.
Geographical reach:  Global
Size: 5700 employees
Technology: Nintex K2 Five/K2 Connect
Integration: SAP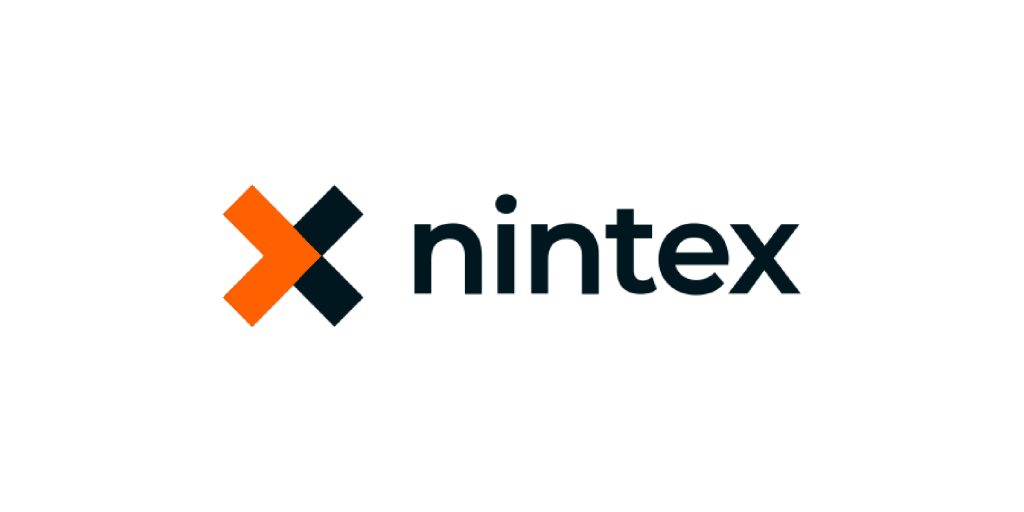 The Challenges
IPSEN was looking for a solution that would provide broader support for their Finance and Procurement departments. They needed a structured Budget & Purchase Management solution for their Global Corporate operations.
With the rapid growth of the organisation, the need for controlled scalability via an agile and effective finance solution was necessary. Prior to this project, there was very little control applied to finance processes and approval mechanisms in SAP. This was compounded by,
A fragmented decentralized process resulting in long processing time
Insufficient and cumbersome traceability
Difficulty to manage compliance
Complex and not intuitive interface which led to a large amount of user training required
Furthermore, the Finance function could not be disrupted and therefore it was imperative for IPSEN that its employees stayed efficient and minimise any downtime during the transition to a new solution.
AMO Journey
AMO was engaged to drive the redesign and implementation of the P2P solution which was more French centric. Our business advisory approach enabled our customer's vision to be translated into a well-designed application.
AMO leveraged its expertise by maximising the power of the Nintex platform and adding custom features purposed-built for this company. Post-implementation, the AMO continuous improvement mechanisms allowed the solution to evolve alongside constant business change whilst maintaining user comfort.
Solutions Overview
On AMO's advice, Nintex K2 Five was chosen thanks to its costs' efficiency, flexibility, customization features and easy integration with SAP.
The Purchase to Pay application encompasses Supplier Management, Budget Management, Purchase Management and Goods Receipts triggering suppliers' payments. The multilingual and multicurrency portal is now being used by more than 2000 staff across 32 countries, mainly in the Finance and Procurement departments. The number of transactions going through the system every year is in excess of 130,000.
Features Deep-Dive of P2P
The P2P platform was developed as a bespoke solution to best fit the organisational processes, enterprise needs and requirements of business stakeholders. The main features are highlighted below:
Authorisation Management
Validation matrices – Complex validation matrices were built to reflect all levels of approval and scenarios. These differ from one module or process to another depending on the requester, scope, amount, country, cost centres, departments & teams. The complexity is handled by the application directly making it convenient and seamless for users.
Local Financial Delegation – Each country or region can freely handle its Budget and Purchase processes and approval layers whilst being compliant with the enterprise global standard and policies.
Compliance
Traceability – Every user action is tracked in real-time creating historical records. These are instantly available in each request for quick review. The data can also be used for reporting purposes.
Requests versioning – The lifecycle of each request is tracked. Each submission creates a new version of that request. The portal then references each version for historical purposes.
Audit – System changes made via the administration console are constantly recorded. This includes changes to security access, financial validation matrices, tasks delegations and system reference data. A self-service portal is available for auditors allowing direct access to the data without the need to generate specific reports.
Security Management
Access Granularity – User access granularity has been introduced across modules, features and data. This aspect enabled the build of a unified portal with an adaptable interface based on user authorised access. This segregation mechanism guarantees optimum visibility without compromising on security.
Administrative roles – Various administration and authorisation layers have been created based on location, scope and seniority. This allowed the platform to be standardised and scaled to many regions and countries without increasing top management administrative burden.
Tasks Delegation
Workload management – Managers and budget holders from all tiers can delegate part of their responsibilities to assistants to manage their daily workload efficiently.
Out of Office – Staff can easily hand over their tasks for a short period of time when they are unavailable. This prevents a slowdown in approval flows thus keeping business performance at optimum levels.
User Experience
User Identity – Each user is labelled with one of the multiple roles to enable its P2P experience. These responsibilities include Requestor, Budget Holder, P2P Agent, Finance Controller, P2P Leader, Purchaser, Procurement Manager and Account Payable Team.
Process-Driven – With Nintex process-driven application, the process fluidity was improved resulting in employees always knowing what to do hence spending their time more effectively. The centralised platform removes the need to use excel sheets or emails between services which are often prone to errors.
Mobility – Approvals are now conveniently done on the go, using mobile devices.
Custom Interface – Thanks to Nintex K2's ability to be extended, the interface layout was custom made for our customer's specific requirements and branding guidelines. The interface is now very intuitive and role-focused based on department and seniority.
Multilingual – The application was built from the ground up to include several languages.
User Profiles – Each individual has the ability to build his/her own profile including language and data preference -data selection includes favourite currency, suppliers, specific location (Country + Company) and cost centres making the daily use of the application fast and focussed.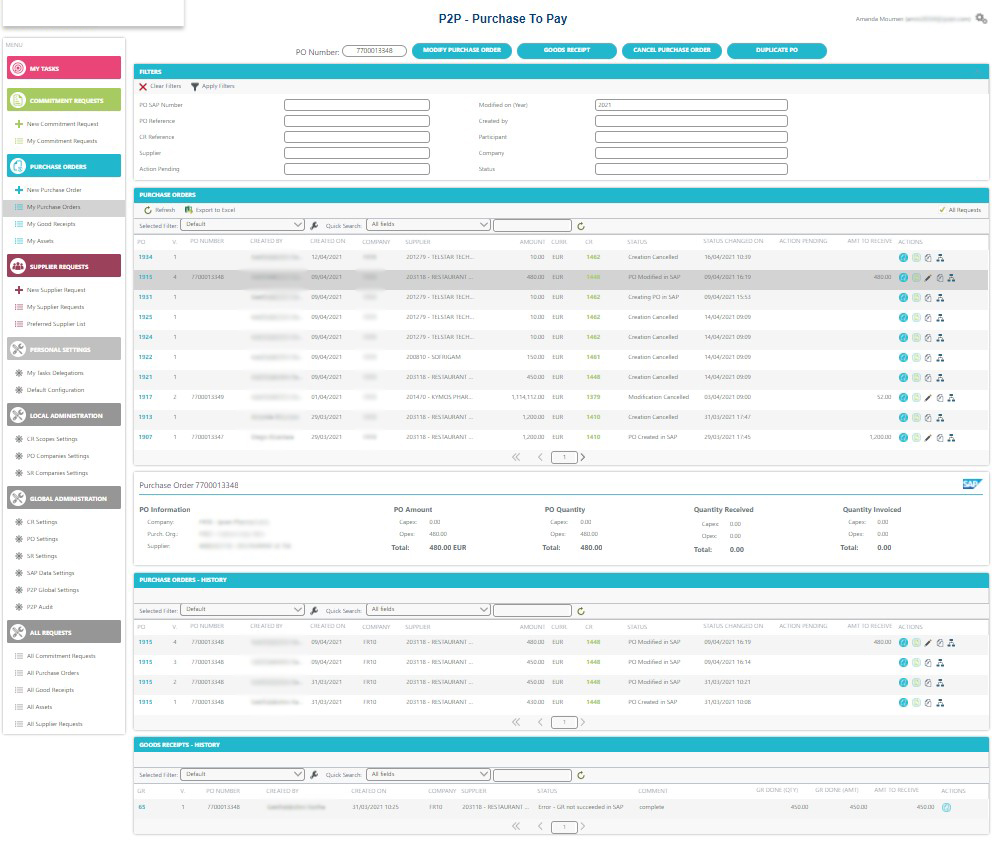 P2P as a centralised finance toolset yields many operational benefits that positively impact the business.
Transparent, easy and shortened approval processes cross-borders and departments.
Clear visibility on budget management and forecast – Budget amounts and authorisation at all levels are clearer and cannot be bypassed mitigating financial risks.
Improved way of dealing with regulatory scrutiny – Compliance management system streamlined.
Lower operation costs – Our expertise combined with the power of the Nintex platform enables us to develop a user-friendly interface for our customers. This results in low training costs.
Much improved productivity – The intuitive and adapted interface creates a singular and efficient user experience.
Accurate and timely payments – Smooth good receipts processes drive late payments down thus saving the business money and helps to foster better relationships with suppliers.
Better global Supply Chain Management which consequently improves customer experience.
Get in touch for any advice regarding your procurement processes or if you would like a personalised DEMO of the platform!